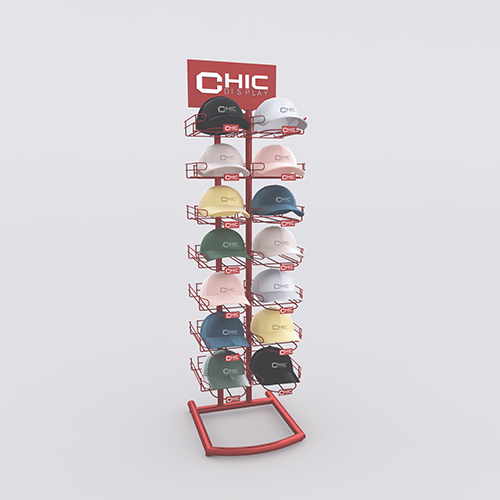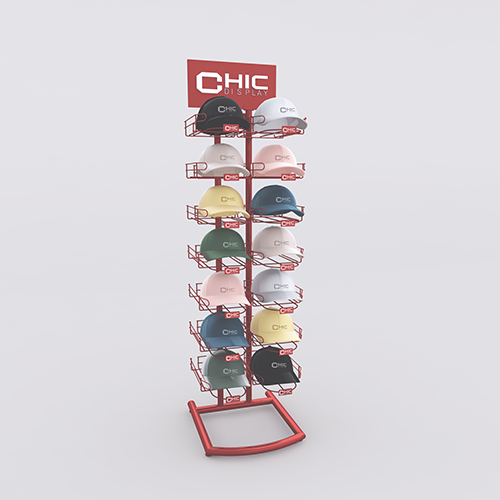 Custom wire rack
Wire displays are very popular with marketers and retailers,because they have many advantages over merchandisers made from other materials:Light weight, durable and inexpense.
Wire rack not only allow products to be visible to customers, they also do not collect dust in store settings like particularly wood and plastic.
And they are easy to hold the brand graphic to catching shoppers eyes.
Much of the wire in wire displays is made from recycled metal, and when our displays have served their purpose, the wire can be recycled and used again.
Benefits of wire rack
Diverse finish: powder coating, rubber coating.
Open & clean design, maximizing product visibility
Cost effective because of efficiency in Chic Display's factory.
Strong material,  lightweight.
Flat package easy for shipment.
Easy to set,
Eco-friendly, wire can be recycled and used again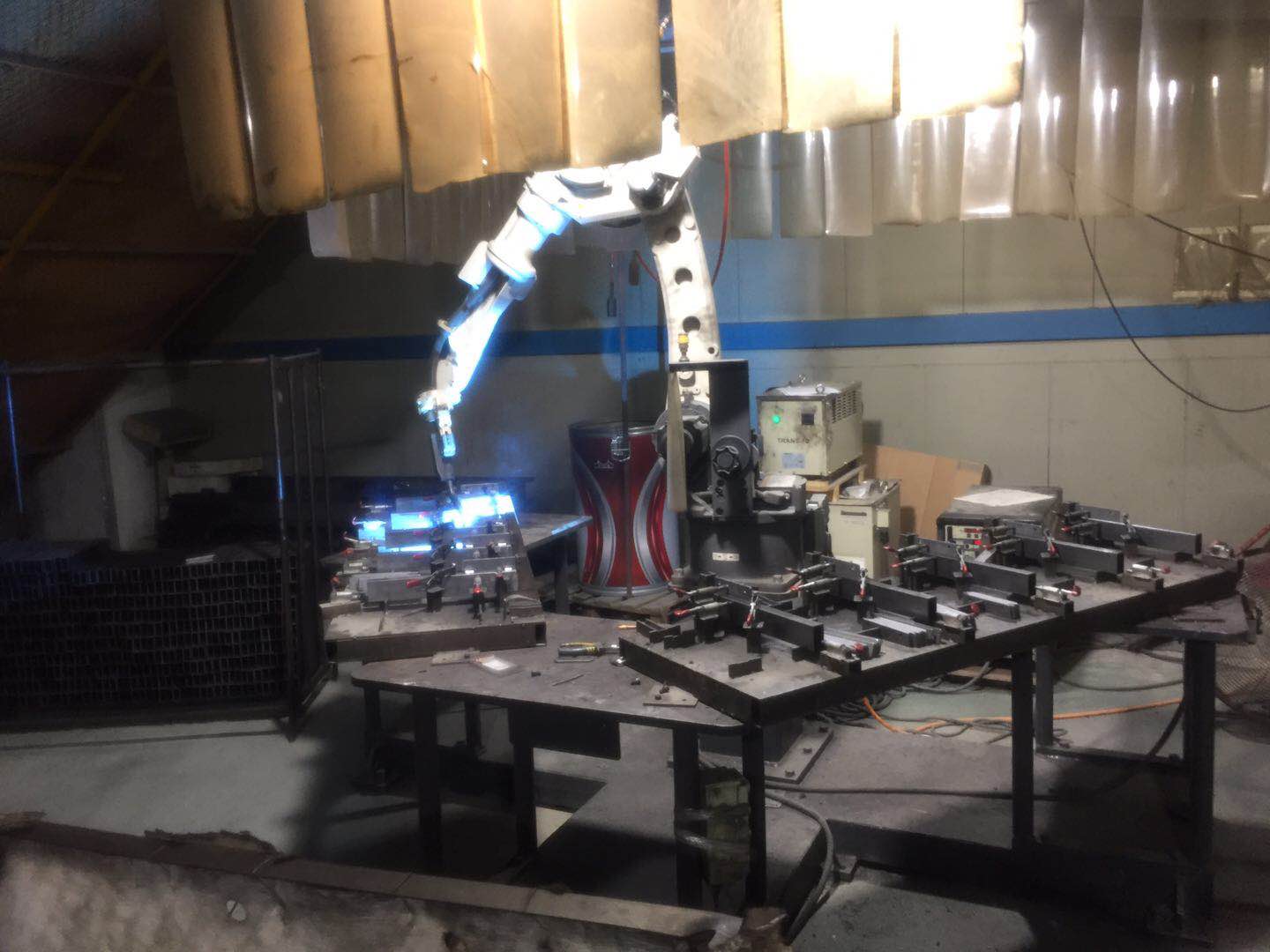 Potential application
Our custom wire rack suit POP display, brand chain store.
Smaller custom wire rack are ideal for application such as display items in a retail store, bakery or supermarket.
Larger custom wire racks can form the basis of big products like sports products, holding heavier items.
From convenient store to brand chain store, custom wire rack and shelving are in a diverse cross-section of business environment.
Installation Option
Our custom wire racks are designed to your exact specification, Which makes them easy to install. We also offer standalone products with optional casters for go-anywhere convenience.
As well as knock-down shelving units that come apart, flat packed, easy for transport.
Which save the transport cost.
One of the benefits of working with Chic Display is that we can consult with you in the design stages of a project and recommend the best type of wire rack for your needs.
Why you should cooperate with us to develop your brand rack
Factory Direct
We are a direct factory and do not use third party or agents;
this allows us to keep your costs lower by eliminating a 3rd party profit margin.
Small MOQ
Our MOQ is smaller than other Chinese factories.
MOQ =100 units for most items with out inflating costs.
Fast sample development
Our samples are as close to production as any sample can get minimizing the needs for change and prolonging the project.
On average our turnaround time is 2 weeks and we typically are willing to pay for the first sample.
In the case of a sample fee you will get a credit with first order placed.
Easy to work with
Factory direct can be difficult sometimes with time differences,
however we make ourselves available to you24 hours a day and 7 days a week.
Like to know about us,please click this link
Please see below for the wire racks design we did for our clients.
If some of them meet your needs or inspire you.
Please contact us to get a quote today.