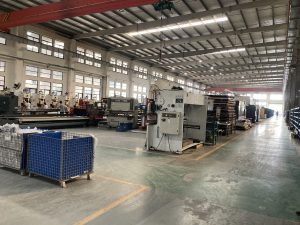 Xiamen J Display Co.,LTD  is a total solution manufacturer who has devoted ourselves to making the highest quality displays to fit any need.
We produce stylish customized displays and store fixtures in metal, wood and acrylic material at a cost that is direct to factory leaving out the middleman.
This allows us to source the best material, provide faster sample and lead turnaround times.
Our design team has unparalleled talent and a commitment to the highest quality all while staying in a budget that makes sense for you and very few factories many can match. Send us your sketch and we will turn your display need into a reality.
Let us prove ourselves, send us a current display, design concept, or an idea and we will show you our exceptional 2 week turnaround time and quality far surpassing our competition.
Chic display strongly adheres to customer satisfaction. Our commitment translates into on-time deliveries, excellent quality, competitive pricing and prompt customer service. Total quality management is our philosophy. Continuous quality improvement is our goal. We have a rich history of success with our customers.
No matter how big or small your project is. Our dedicated team of project managers will coordinate your merchandising solutions and help you with a successful program launch. Just give us a concept or drawing, we will turn it to reality
Chic display is your reliable partner. We would like to develop the mutually rewarding partnership with our friends all over the world for a prosperous future.